Collaborate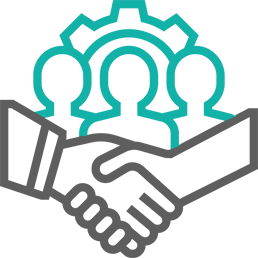 Companies that prioritize collaboration are five times more likely to experience a considerable increase in employment, twice as likely to be profitable, and twice as likely to outgrow competitors.​
How We Help
We give teams a common "place to go" to find and share knowledge.
---
We remove legacy burden risk by assuring continuity with open source software – without upgrade costs or unbudgeted spend risks.​​
We tailor solutions to perfectly match the way you want to work.​​
---
We integrate with your existing identity management solutions to provide a single-sign-on providing easy access to apps on one place.​​
Let Information Flow​
Do you know that as many as 80 percent or enterprises still rely on paper documents? You want the information to flow efficiently and seamlessly through well-orchestrated workflows. Great! We help to eradicate the inefficient and high-risk use of hard-copy documents, displacing it through automation and always-on availability of easy to use online information apps.​
What We Do
Federated I.D. integration​
---
Automate business processes​
Replace paper with web systems​
---
Improve data governance​​
Replace Spreadsheets
Spreadsheets are remarkably dexterous but they're not good for business when they're used to support business-critical processes. They lack transparency, are prone to user error and make data hard to find and difficult to protect.​
What We Do
Our information apps replace the use of spreadsheets with web apps.​
---
No longer do users or department heads have to assume the role of "app owners"​​​.
Data becomes easily governed by IT and compliance professionals.​​​
---
The quality and usability of apps is improved exponentially, without software purchasing or upgrade costs!​
Share Knowledge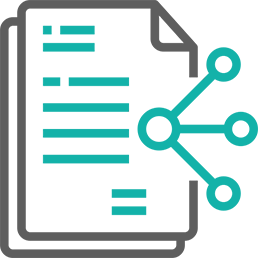 If your company fails to capture the tacit knowledge found in key workers, you'll see it walk out the door. Whatever your information sharing requirements, WikiSuite provides the tooling you need to best fit your needs. And it's free! Plus, there's no legacy burden!​
What We Do
Discover your knowledge sharing needs.​
Produce a custom proposal leveraging WikiSuite capabilities​.
Install your solution and coach your team on how to use it.​​
Press? Analyst? Request our press pack and business prospectus to discover how WikiSuite is revolutionizing the way companies use information​